If your idea of a good time is having the freedom to hit the open road and go anywhere you want without giving up the creature comforts of home, an RV is for you.
Combining the best of both worlds, RV ownership opens up so many doors and presents you with opportunities for travel and adventure that you might not have had before.
So, what is an RV? RV stands for recreational vehicle and it refers to any vehicle that has some sort of living quarters attached, so you can drive along and take accommodation with you.
Within the realm of RVs include a range of options like motorhomes, campers, and travel trailers, although there is often debate about what fits into each category.
The RV is a way of life for many Americans and we're going to explore further what they are (and aren't) by answering all of the questions people have about these unique campers.
You'll see what makes RVs such a popular choice for people of all backgrounds and how they can be used to attain the vacation of your dreams, no matter what that looks like.
What is an RV?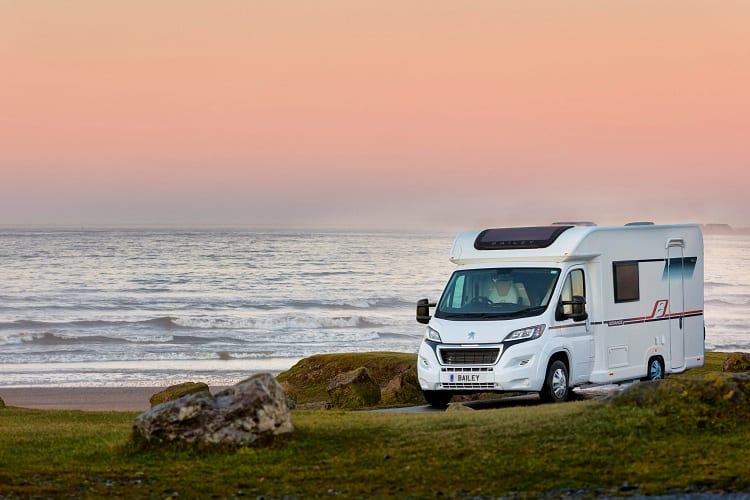 An RV or recreational vehicle is a broad term used to describe a vehicle that can also be used as accommodation.
When people first think of an RV, they usually conjure up an image in their mind of an oversized motorhome, but these vehicles come in many shapes and sizes designed to suit your traveling group and where you plan ongoing.
There are three main categories of RVs including motorhomes, campers, and trailers, but within each of these, the lines are still somewhat blurry.
A motorhome combines the vehicle and the home and is fairly large in size, a camper or campervan is a smaller sized motorhome, and a trailer attaches to your vehicle and is driven along with you.
Although there is some discussion over what an RV is technically, the term is usually used to describe anything from a car carrying a travel trailer on the back to a full-sized motorhome with all of the latest mod-cons and features.
As long as it's carrying some sort of accommodation or living quarters with it and you can take it on the road, you can probably class it as a recreational vehicle.
The History of RV Use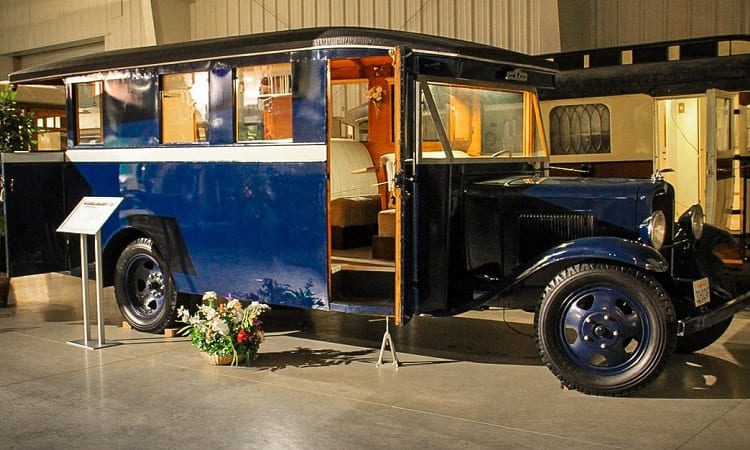 RVs have earned their place in American history already, but not many people realize just how far back they date.
According to the Smithsonian, the first RV was created in 1904 when it was built onto a vehicle that already existed and featured basic amenities like radio, icebox, and bunk beds to fit four adults.
From there, pop-up campers were born and basic automobiles with some accommodation features were designed, but it wasn't until the 1930s when the first solid-body camper was created.
In the 1950s, the large motorhomes that resemble those on the road today were designed, although they were considered an absolute luxury only available to wealthy families who could afford them.
Mass-produced motorhomes and campervans became the norm in the 1960s and from there, prices came down to a more affordable level.
Today, there is no shortage of options available for RV owners with everything from basic soft top camper trailers to seriously impressive motorhomes, and plenty in between.
The Best Things About Using an RV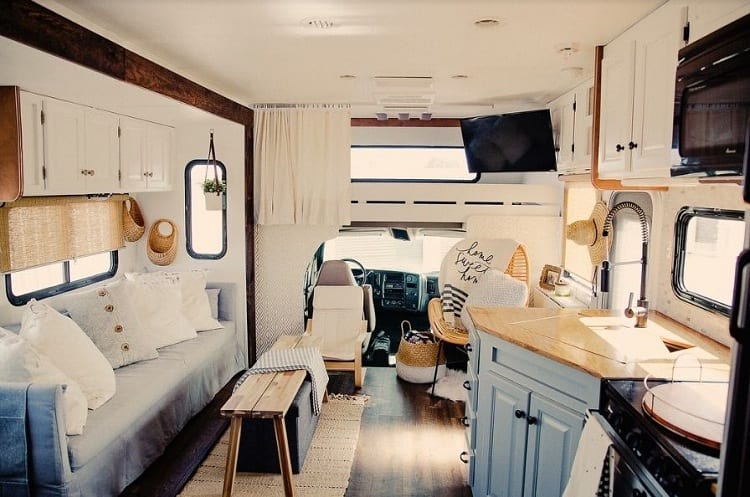 All you have to do is ask an RV owner what makes their portable home so special, and they'll be able to rattle off many reasons.
If you're still unsure about getting an RV for yourself and want to know what the big deal is, these are some of the benefits that this way of life offers.
Common RV Terms to Know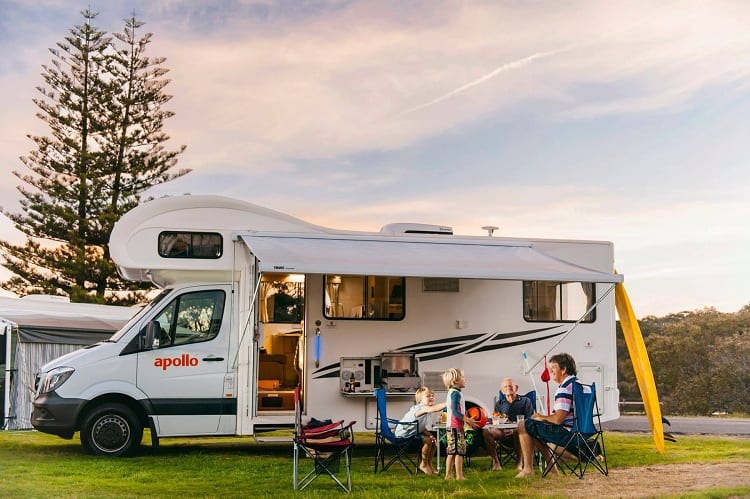 Whether you're ready to buy your first RV or want to hire one out and see what the fuss is all about, you'll need to know what you're looking for. These are some commonly used RV terms and what they mean so you can be in the know.
Where to Buy an RV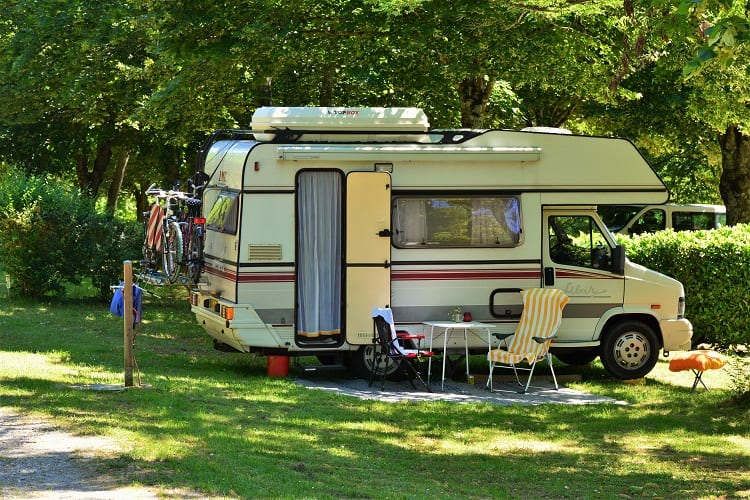 Once you've tested the RV lifestyle and know for sure that you're ready to invest in one of your own, you'll need to find a good deal.
Thankfully, there's no shortage of RVs out there to buy in all types of conditions, so as long as you're committed to the search, you'll come out on top.
You can purchase brand new RVs direct from manufacturers or car dealers, just as you would a regular car.
There are benefits to buying a new RV like all of the parts being in excellent condition and knowing that you're the only owner, however, they're expensive to buy and will lose a lot of value as soon as you drive it off the lot.
If you don't mind the secondhand route, you can usually score a great deal on an RV that's already been loved, with people selling them at online marketplaces like through Facebook or even through car dealers.
Before jumping in, make sure it's checked by a mechanic, looked over thoroughly, and test-driven more than once, otherwise, you could be purchasing a very expensive lemon.
Another bonus to buying a used RV is that everything is already there, and it's usually ready for action.
The previous owner has probably sorted out any potential issues, made adjustments so the RV is more user-friendly, and generally improved on it, all of which you can benefit from.
Ongoing Costs of Owning an RV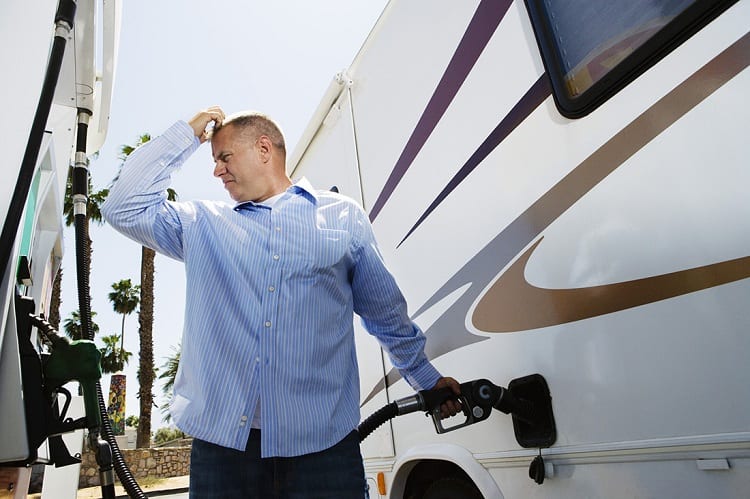 The financial aspect of RV ownership isn't often talked about as much, but if you're planning on making this huge investment, it should be.
There are lots of costs to consider with an RV that comes long after you've purchased it, so keep these in mind when you're budgeting for yours.
The RV Way of Life
There's so much to love about RV living, whether you plan on retiring and making one your permanent home or investing in one for regular vacations.
Once you see all that's possible with this type of vehicle, you'll be dying for a chance to get your own, so have fun exploring the wealth of options out there to enjoy.
Related Questions
RVs or recreational vehicles are one of the most popular ways to travel the country, and they're used by everyone from single travelers, families, and elderly couples who want to explore their surroundings.
If you're new to RV ownership and still have questions on what it's all about, we've got answers to some commonly asked ones that fellow newcomers have.
What's the Difference Between a Caravan and a Campervan?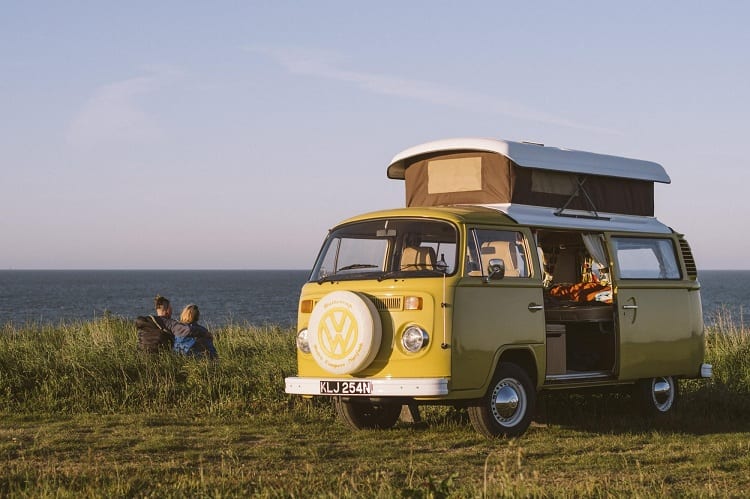 A caravan is a single entity accommodation that can be towed behind a suitable vehicle, whereas a campervan is a vehicle that has the accommodation or living quarters built into it.
To determine which is best for you, you'll have to weigh up how much size you need, where you plan on traveling, and what features are important for your travel plans.
Is It Illegal to Sleep in a Campervan on the Road?
There are some states and districts in the United States that don't allow passengers to sleep in their vehicles unless parked at a designated campsite.
Before pulling up for the night on the side of the road, make sure you've checked the local regulations and laws that dictate what's allowed when planning to sleep in your campervan.
Resources: