With so much excitement surrounding the purchase of your new RV, it can be easy to forget the boring stuff.
Packing your gear and kitting out the new rig isn't the most fun part but it's essential to make sure you have an enjoyable, comfortable, and safe adventure in your portable home.
What are the essentials to have on an RV checklist? To ensure your RV is packed correctly you'll need the must-haves like sewer kit, batteries, first aid supplies, cookware, and bedding.
Other extras you'll have to consider including clothing, electronics, food, and backup power supplies, depending on where and how you like to camp.
Space is precious in an RV and if you're feeling lost as to what's important and what can probably be left behind, we're here to help.
We've compiled a simple guide with an RV checklist that includes the essentials as well as other items to consider that'll make your first road trip one to remember.
If you'd like to see a graphical breakdown of the RV checklist, we got you covered:

Share this Image On Your Site
#1 RV Essentials You Must Have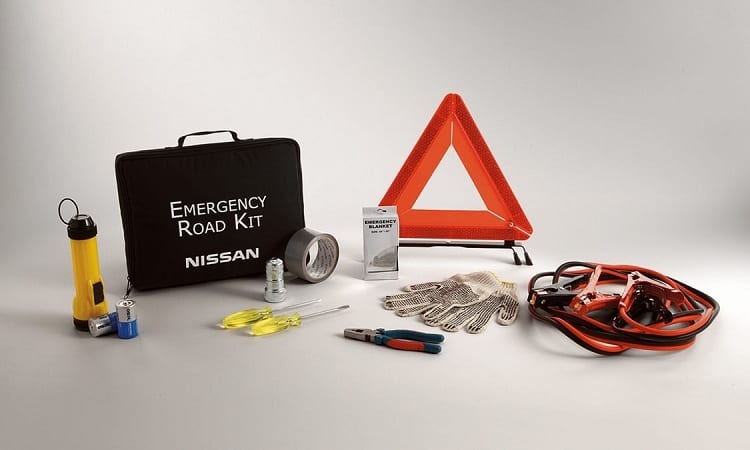 Every RV is different, and so too are the people that drive them, so everyone is going to have a different checklist in mind for their journey.
No matter the type of camper you drive or where you live to travel, though, there are some things that you should never leave behind. Check out these RV must-haves that you'll want to be equipped with so you're ready for anything.
Sewer hose: This connects the waste of your black water tank to the waste outlet at the dump station for easy emptying of your toilet.
First aid kit: A fully stocked first aid kit will ensure you're ready for anything, and it comes assembled for you so there's no second-guessing required.
Fire extinguisher: If this isn't already included, it's a smart investment, but just be sure you check the expiry date to make sure it's ready for action.
Electrical cords: This includes extension cords, adapters, and surge protectors. All of these will be needed to give you a portable power supply and make sure the necessary items work.
Emergency road kit: An emergency road kit contains things like warning triangles, flares, and a safety vest. If you ever break down in the middle of nowhere, you'll be grateful for it.
Backup battery: A backup 12V house battery is essential to keep you powered up should everything else fail.
#2 Everyday Essentials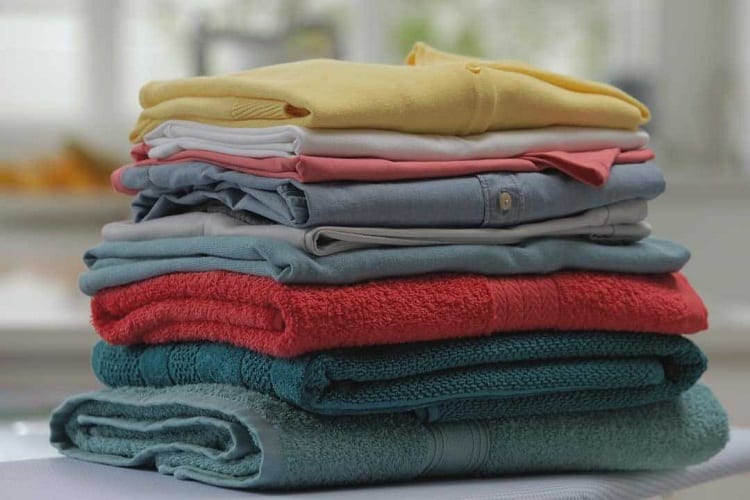 These are the everyday items that you'll likely rely on each day, and most of which can be kept inside even when your RV is in storage. Some of them may change depending on the season and where you're traveling to.
Bedding: You'll need a pillow, fitted sheet, and blanket for each bed, at a minimum. Depending on the preferences of those sleeping on it, you might even need more. if traveling in the winter, think about what additional bedding is required and make sure you pack extra blankets.
Towels: One towel per person is ideal, but if you're traveling somewhere close to the water and want to have one ready for recreational use, it can be a wise idea to add another if you have space.
Medication: Any current medication you're taking should be brought with you, along with prescriptions needed to refill them. In addition, basic medicines like paracetamol and antiseptic cream are helpful to have available just in case.
Personal clothing: Think about the weather where you're going and what seasons you'll be traveling in. Always have something warm to wear just in case. You'll need everything including underwear, socks, t-shirts, jeans, shorts, hats, and swimwear. Shoe options should include casual, sporty, and waterproof styles to suit every occasion.
#3 Kitchen Supplies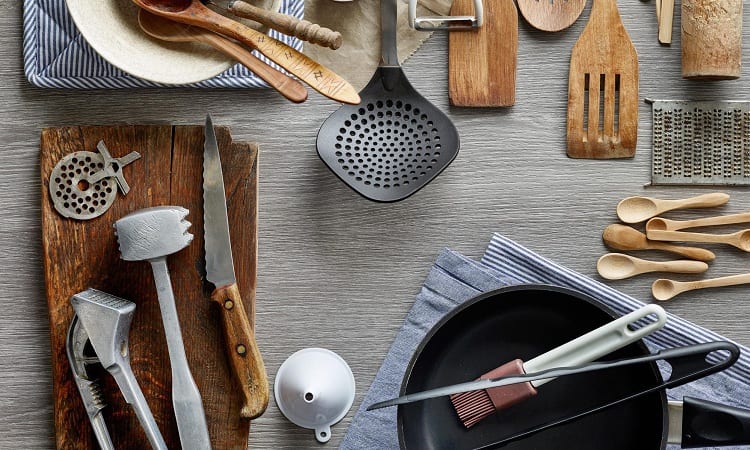 A fully stocked kitchen is the key to traveling anywhere and it means you can rely solely on your RV to create meals.
These are some of the basics you'll want to be stored in your portable kitchen on wheels.
Cookware: Within the cookware range you'll need frying pans, saucepans, oven dishes, and anything else needed to prepare meals. Have a few different sizes at the ready but make sure there's enough room to store them.
Bakeware: Baking is essential if you're lucky enough to have the utilities so don't forget items like baking trays, casserole dishes, cake tins, muffin tins, and whatever else you need to make delicious meals in the oven.
Cutlery: A set of silverware adds a nicer touch than plastic cutlery and can be stored easily in the kitchenette of your RV. Have at least a spoon, knife, and fork for each person, plus spares, and extras like dessert spoons and cheese knives if you think you'll use them.
Utensils: A group of basic utensils used for cooking will be required to make full use of your kitchen. Tongs, egg flipper, ladle, peeler, masher, and whatever else you like can be added to the utensil drawer in your RV.
Dinnerware: A basic set of durable dinnerware that won't crack or smash is needed with at least one plate and bowl per person. If you have room, you can add smaller-sized plates and bowls, but as a minimum, this should be enough.
Cups: Plastic cups are best to avoid any breakages that occur during driving and it's good to have a variety. You may want a coffee mug, tumbler, shot glass, champagne flute, wine glass, and whatever else is needed to enjoy your favorite beverages on the road.
Bottle and can opener: A simple kitchen multi-tool can help with storage problems and give you everything you need. Usually, you can purchase a two-in-one bottle and can opener for efficiency.
Cutting board: A good quality cutting board is a must-have for any kitchen. If you're low on space, you can find one that fits over the kitchen sink so you can chop on it when you're not in the middle of washing dishes.
Knives: At least one quality chef's knife should be in your RV kitchen, and where possible, a few extra knives including a serrated option.
Cleaning supplies: You'll need a few basic cleaning supplies for the kitchen like surface spray, dishwashing detergent, and the right sponges.
Food rations: This will differ depending on where you're traveling and what you'll have access to. It's a good idea to have some frozen meals, ready-to-eat meals, tinned food, and dry foods like rice and pasta available. As you stop, you can purchase fresh produce as required so there's minimal waste.
#4 Bathroom Essentials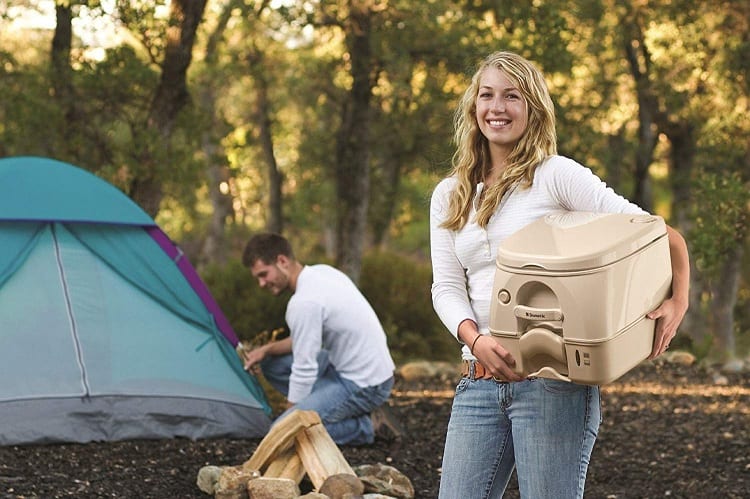 Keeping clean isn't just about you but also your RV. The bathroom is where much of the important sanitization work is done and it's where you can wash off the adventures of the day in comfort.
Toilet chemicals: These chemicals are needed for most portable RV toilets as they help to break down tissue and waste while it's in the black water tank or holding cassette. You'll also want a flush and water tank cleaning agent to complete the job.
Toilet paper: A biodegradable and septic safe toilet paper option is required for RV use. The less you use the better, but it's always a smart item to tick off your checklist.
Toiletries: Everything you use on a regular day should come along in your RV and can be stored in the bathroom as usual. This includes shampoo, conditioner, body wash or soap, hand soap, sunscreen, and moisturizer.
Cleaning supplies: The bathroom basics for cleaning including a bowl cleaner, shower cleaner, sink cleaner, squeegee, toilet brush, and scrubbing brush. You can store other cleaning items here as well like a mop, broom, and dustpan and brush.
Toilet: If you don't already have an RV toilet, you'll want to invest in one suited to this type of lifestyle. A cassette or portable toilet is a good idea, as is a composting toilet, but it depends on your preferences.
#5 Fun, Entertainment, and Communications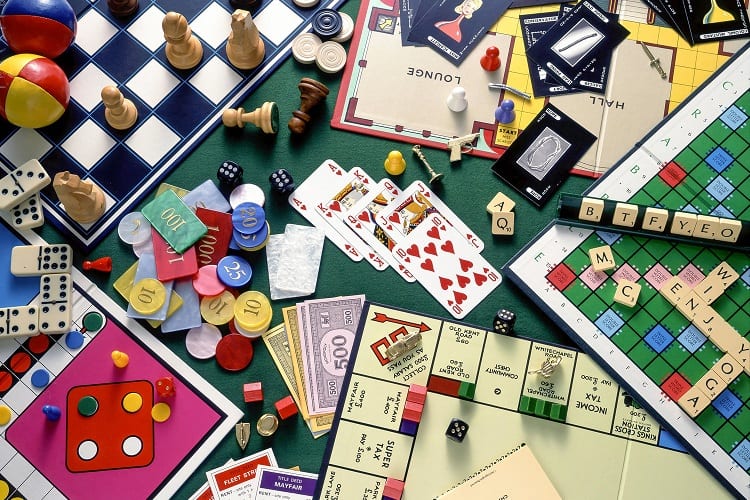 Depending on what you do outside of your RV, there's likely a list of things you want to take along. Here are a few ideas for entertainment that'll help you make the most of every stop you make.
Laptop/tablet: Even if you don't plan on working, you should still bring along a laptop or tablet. You can check the weather, stream movies, upload holiday snaps, and check your social media while you're camping.
Phone: A cell phone is a basic necessity and the bare minimum when it comes to communications. You might also want to add a two-way or satellite radio, and a boosting device for your cell or wi-fi signal.
Chargers: Any electronic item you bring, you'll need to have a charger for it. Check this off before you go on your adventure otherwise, you'll be disappointed to find something that doesn't work long without its charger.
Bug spray: A must-have for outdoors and camping, bug spray should be a part of any RV setup, and especially if you plan on venturing away from the camper.
Outdoor chairs: A few camping chairs might seem simple but they're a great addition to your RV. With them, you can pull up outside of the camper or take them down to the local beach to enjoy the scenery in comfort.
Games: Games aren't just for kids, but adults too, and having a few onboard is a great boredom reliever. Think of a mixture of board games and card games so you have a variety to choose from.
Books: Bring along a variety of books and magazines to keep you busy. When you feel like relaxing and doing nothing, you can lose yourself for a few hours reading a great novel.
#6 Extras to Consider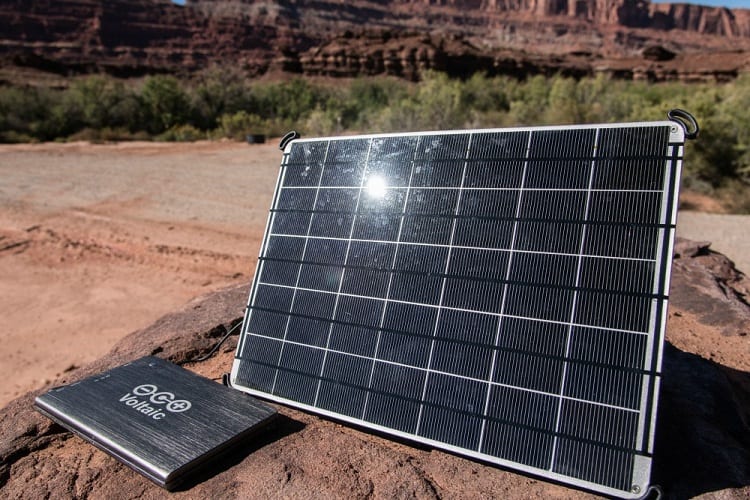 To ensure your trip goes off without a hitch, there are some extras you might want to pack in your RV.
You can add whatever you like to this list as long as you have space, and if it makes your journey more enjoyable, it deserves to come along.
Solar kit: A solar kit can be invaluable to keep your batteries charged up without needing electricity or fuel to do so. Choose one that's compatible with your 12V battery and get the panels out whenever you stop for the day so they can be recharged.
Generator: A backup generator is a must, even if you don't plan on using it. With the amount of electricity that one of these portable devices can deliver, it's a smart investment for people who like to camp off the grid.
Bikes: Depending on where and how you like to camp, bringing along a pushbike for each person is a great idea. They let you explore the local area and give you a chance to exercise whenever you pull up somewhere.
Related Questions
Packing your RV for a trip can be a tiresome job, but once it's done, you don't have to unpack it again.
For those thinking about investing in an RV of their own and wondering what you have to bring along, read on to see the answers to some FAQs about what's important to take on the journey.
How Do You Store Things in an RV?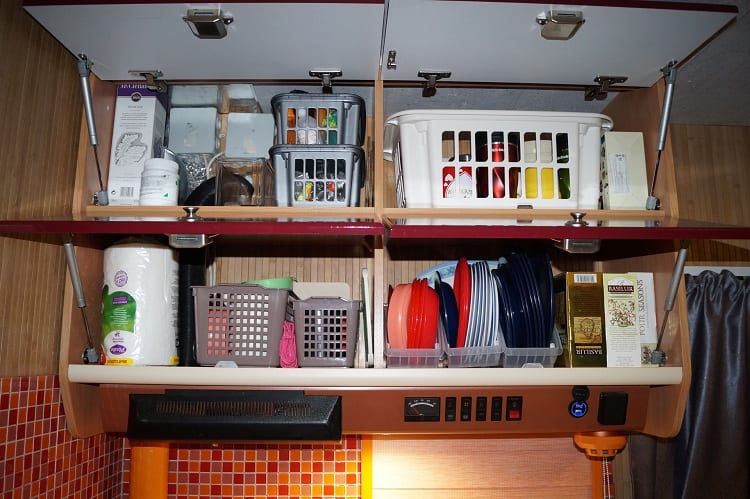 Most RVs come with built-in cupboards and drawers that allow space for storing items like kitchen utensils, clothing, and bedding.
However, if you need more storage space, there are clever hacks you can do like installing shelves and hooks from up high to give you more room to work with.
What Does an RV Have Inside?
All RVs are different and will have either basic or advances amenities inside, depending on the make, model, and condition.
You can expect most of them to have a bathroom, kitchen, and one or more sleeping spaces at a minimum, but these will vary in size and functionality in each vehicle.
Resources: